We can help you lower your energy consumption and save money through rebate programs, energy saving services, tips and more.
Black Hills Energy provides customized solutions for municipalities, school systems and other government entities to meet government mandates, conserve energy and save money. 
Programs & Services
Government customers may be eligible for customized solutions that could lead to substantial savings for your institution or organization.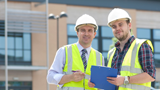 Our Black Hills Energy assessment provides your institution with a report detailing valuable improvements and suggested programs and rebates to meet your needs to help you cut costs. We'll show you where to save money!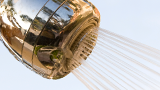 With our Direct Install Program, no-cost equipment measures are available for all Black Hills Energy customers including cafeterias, office buildings, dorms, and small businesses. Measures may include, but are not limited to, pre-rinse spray valves, aerators and showerheads.
Government Energy Efficiency Rebates
Rebates on Natural Gas Equipment Used by Your Institution
Example rebates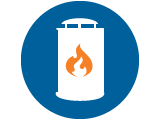 Water Heating
Tankless Water Heater with .90 energy factor or higher
REBATE: $500
Heating Equipment
Natural Gas Forced-Air Furnace with 95% AFUE or higher
REBATE: $500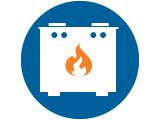 Commercial Cooking
High Efficiency Combi-Oven
REBATE: $1,500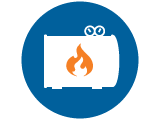 Commercial & Industrial Heating
High Efficiency Commercial Boiler
REBATE: $1,400 per MMBTU/Hr2